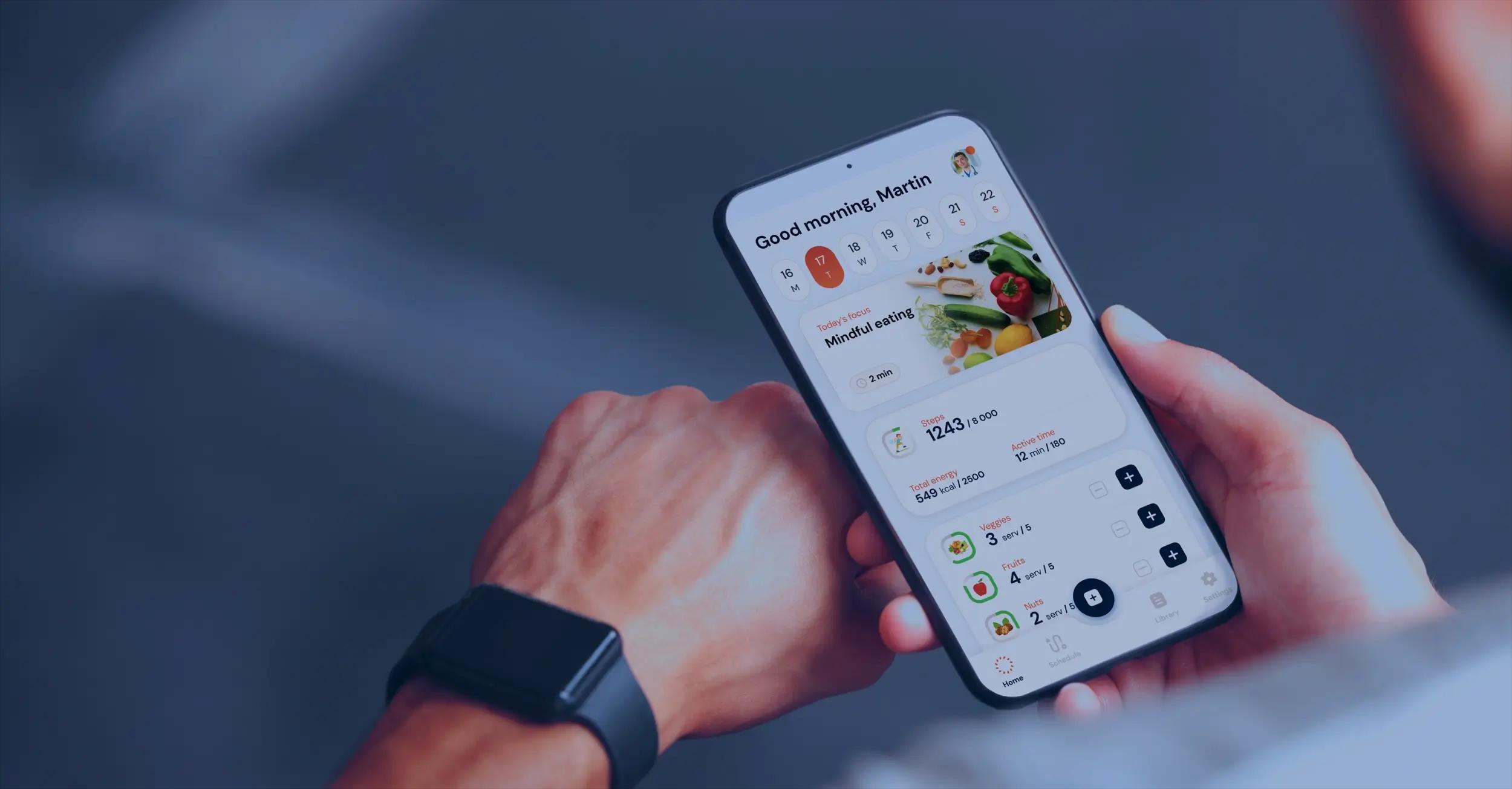 Digital-first heart care. At scale.
Digitally delivered medical treatments for 1.5 billion cardiovascular risk patients.
Heart disease is the most prevalent and costly chronic disease
Cardiovascular disease causes 1 in 3 deaths globally. That's 20 million deaths a year, or one death every 1.5 seconds.
Costs to healthcare systems are expected to rise to $ 1 trillion by 2030.
1 in 3 adults globally are living with elevated risk of heart attack or stroke.
80% of premature cardiac events could be prevented with earlier treatment.
Our mission
We are on a mission to extend human healthspan.
Solution
Precision treatment programs for cardiovascular risk conditions that improve clinical outcomes, make patient management more efficient and help reduce cost of care.
For patients
All-in-one tool for cardiovascular health
We empower patients to understand, track and self-manage their cardiovascular health.
24/7 access to evidence-based care

Easy health monitoring

Engaging treatment programs

Reduced risk of cardiac events

Improved health related quality of life
For clinicians
Evidence-led treatments delivered remotely
We help clinicians provide personalised care to more patients with less time.
Fully remote cardiovascular care

Reduced face-to-face appointments

Increased treatment adherence

Easy-to-read patient reports

Reduced workload
For payers & providers
Better outcomes at less cost
We help practices digitise care pathways, optimise workload and reduce cost of care.
Digitally-enabled care pathways

Reduced hospital admissions

Real-world patient data & risk analysis

Increased nurse patient ratio

Cost saving from reduced disease burden
Programs
Our treatment programs are evidence-based medical interventions that target the 4 most prevalent cardiovascular risk conditions.
The programs can be prescribed as standalone first-line behavioural therapy or combination therapy with medication.
Obesity
Reduce and maintain weight in CV risk patients
Dyslipidemia
Reduce LDL cholesterol and improve lipid balance
Hypertension
Reduce blood pressure in CV risk patients
Hyperglycemia
Reduce HbA1C and improve blood sugar control
Features
Personalised cardiovascular risk assessment
Interactive skill building and educational content to raise awareness and self-efficacy
Fully remote monitoring of key biomarkers and lifestyle metrics
Gamified engagement system to raise patient activation and adherence
Clinical guideline based behavioral intervention programs
Personal progress reports that can be shared with the care team
"We are bridging the gap between clinical guidelines and human behavior"
Get started
Patient
Be the first to get access when we launch.
Clinician
Find out how we can help you improve patient outcomes and save time.
Provider
Find out how we can help you improve patient outcomes and save time.
Payer
Find out how we can reduce the cost of care across your patient population.